Logging In and Out
Logging in
PANDAS login is located at http://pandas.nla.gov.au/
To use PANDAS 3 you will require a Username and Password. Agency administrators can set up usernames and passwords for their own users. PANDASadministrators at the National Library of Australia set up passwords for Agency administrators.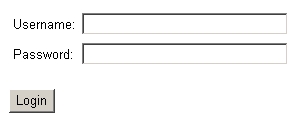 When you log in for the first time, the system will NOT prompt you to change your password. But it is advised that you change your password by selecting Edit My Details from the Navigation bar. Change and verify your new password in the specified fields. The password must be at least six (6) characters and include one (1) number. The password can have a maximum of 25 characters. e.g. min3rva
You will be logged in at the highest level of access assigned by PANDAS or your agency administrator. You can change to a lower access level by using the drop-down menu from the top menu bar or by using the Edit My Details option.
The Worktrays screen is the first screen presented to you when you log in each time.
Logging out
The Logout button is located at the top menu bar which is available on every page. After clicking Logout, you will be presented with the login screen which gives you the opportunity to log in again.